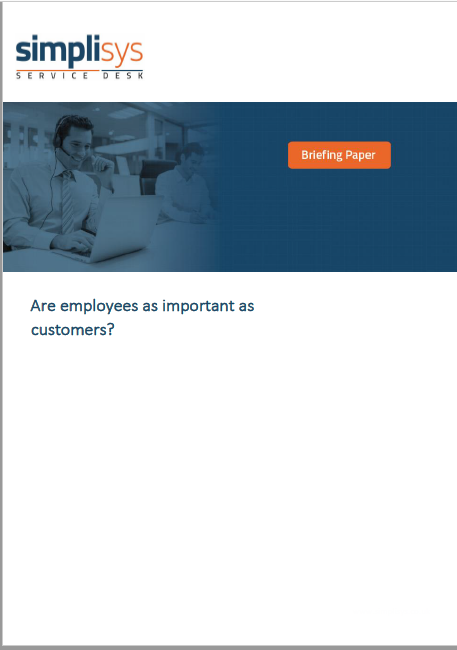 "Your employees are your company's real competitive advantage. They're the ones making the magic happen—so long as their needs are being met."
Is this true? does this follow through in your organisation? This statement is attributed to Sir Richard Branson of Virgin fame.
Richard Branson is certainly famed for his people skills and success in creating successful businesses. If this is true then organisations should invest in technology for staff members…
This month briefing paper discusses why an organisation should develop an Enterprise Service Culture and how they might go about it.
Please click the image to download our free Briefing paper. If you would like to discuss this further please click here and submit your contact details for a call back or ring 01275 240500.
Listen to what our customers have to say.