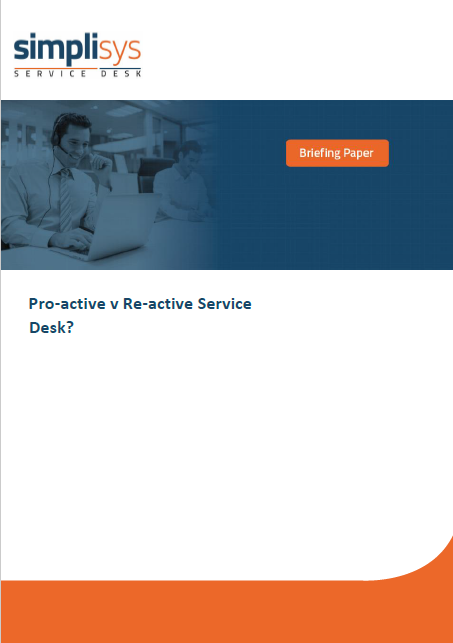 Modern IT helpdesk systems are more than just a method of recording incidents, it is true that a core requirement of any service management system is to facilitate logging, prioritisation and management of Incidents to closure as quick as possible. Great MI (Management Information) reports at your fingertips telling you how well you performed against SLA (Service Level Agreement) is a given, plus a plethora of features and functions designed to aid support staff in there endeavors.
But is reactive management of unplanned events or firefighting good enough? By definition un-planned events are very difficult to resource, you do not want too many people sitting around waiting for the phone to ring yet you need to provide a responsive service to the business. Getting the balance between numbers of first, second and third line support staff is very challenging, you do not want highly skilled and expensive staff resetting user accounts and passwords and nor do highly skilled staff want to be doing this type of work.
Please download this guide with our compliments and get in touch if you would like a no-obligation assessment of your current system and how Simplisys Service Desk could help you to lower your IT service costs and improve your levels of customer service.
Listen to what our customers have to say.