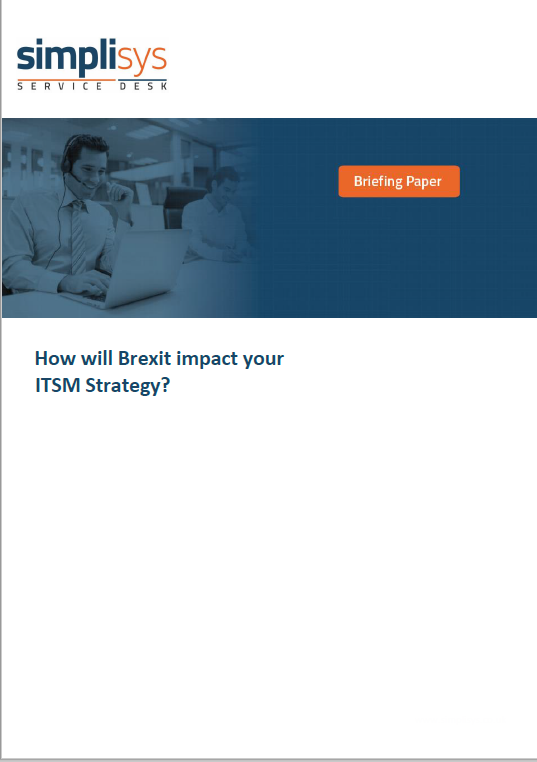 The people have spoken, post Brexit referendum we are now in a period of uncertainty and it is up to our leaders to make a good job of it. But how will this affect your ITSM strategy…
There are already signs that the cost of Hardware and Software sourced from overseas will increase in line with the fall in the value of the pound which will have a direct impact on IT budgets and spending forecasts for the coming year.
There are many questions: How exposed is your department to a disproportionate increase in running cost? Exactly what will be the financial impact and can you afford it? Which proposed projects need to be reviewed and business cases re-submitted? What about data security rules? Is data in EU data centres acceptable after we leave the EU.
Please click the image to download our free Briefing paper. If you would like to discuss this further please click here and submit your contact details for a call back or ring 01275 240500.
Listen to what our customers have to say.