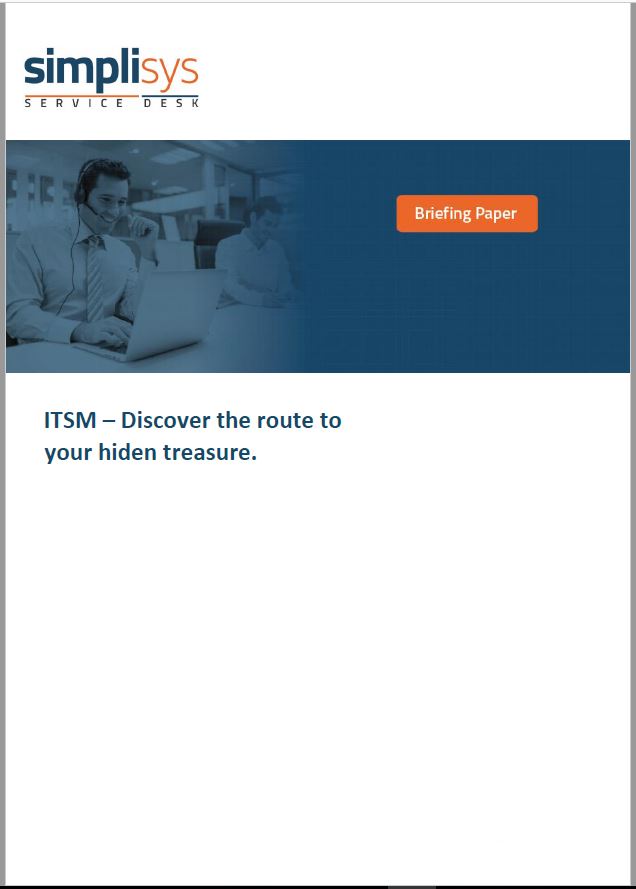 Did you know the results of a recent survey revealed 85% improvement in staff productivity, allowing the business to become more competitive as a direct result of an effective ITSM strategy.
Is this your experience? Are you getting the most out of your Service Management software? Probably not, because one of the valuable resources available to you is often hidden away.
Please click the image to download our free Briefing paper. If you would like to discuss this further please click here and submit your contact details for a call back or ring 01275 240500.
Listen to what our customers have to say.