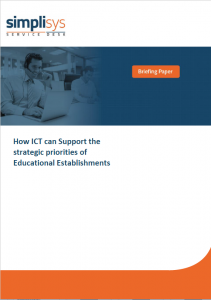 In our experience we have found that for IT priorities to be considered by the board they need to be closely connected to regulatory compliance as this can motivate the rest of the business to consider IT strategy in more detail.
One key priority for any board is 'Risk Management', encompassing both compliance requirements as well as effective management of business risks.
Ensuring compliance and adherence to business processes is key to any business, mistakes can and have, lead not only to the loss of revenue but to businesses failing totally.
As an IT manager/director you have a responsibility to develop an IT strategy that supports the strategic objectives of your organisation.
The strategy will include the development of IT policies which can be easily enforced by the adoption of workflow automation. In this briefing paper we will focus on the main elements that should be considered when reviewing workflow automation software helping you shape your strategy and research.
Please download this guide with our compliments and get in touch if you would like a no-obligation assessment of your current system and how Simplisys Service Desk could help to lower your IT service costs and improve your levels of customer service.
Download the guide
---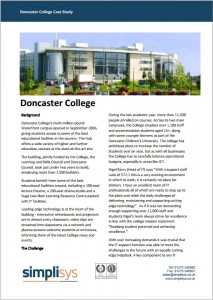 Download the Doncaster College Case Study to find out how updating their legacy system to Simplisys Service Desk has added valuable functionality while greatly reducing the total cost of ownership of their ITSM system.
Download the Doncaster College Case Study Here